Main Content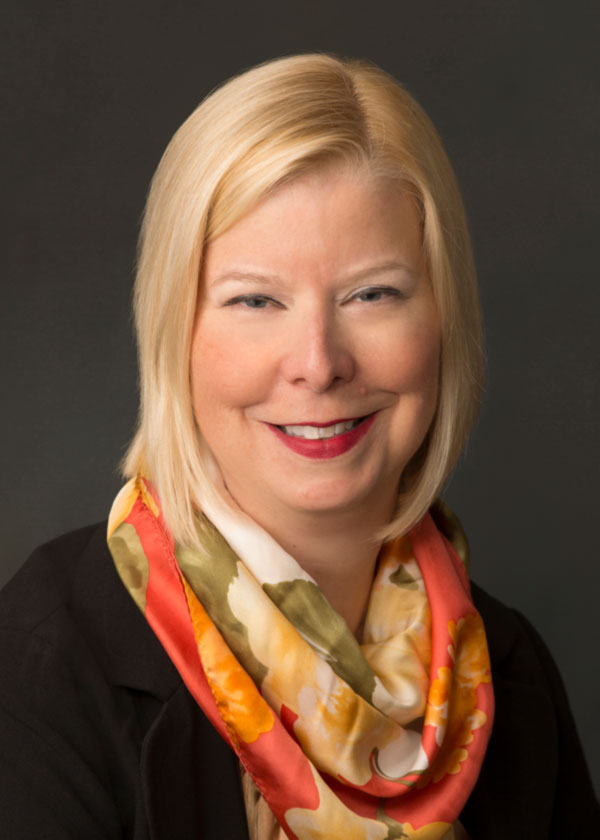 Founder of the Changing Tides Movement, author of Launching for Revenue: How to Launch Your Product, Service or Company for Maximum Growth and Changing Tides: Powerful Strategies for Female Founders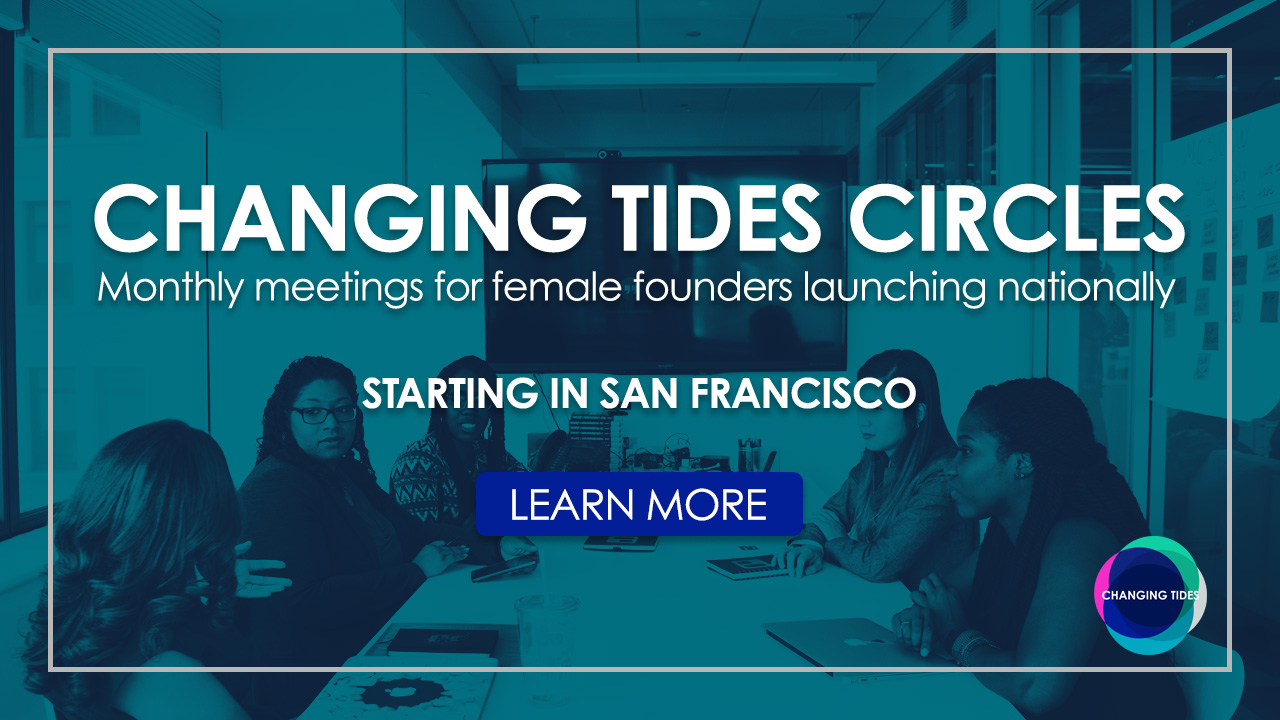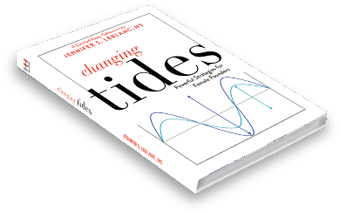 Changing Tides: Powerful Strategies for Female Founders
Women receive less than 2% of venture funding and make up 8% of VC partners, yet research shows that companies with female leaders and board members outperform all-male companies. Changing Tides brings together experienced female venture capitalists, entrepreneurs and thought leaders who share their expertise and tactical guidance through a collection of essays. This book is intended as a resource for anyone wanting to win — or support a woman to win — at the heavily stacked entrepreneur and funding game.
Now Available on Amazon
"This book is a must read for all female entrepreneurs. As a previous corporate strategist and current founder and CEO of my own company, I live by the words "knowledge is power." This book provides just that. Jenn does a beautiful job of providing transparency and clarity with the necessary how-to's for navigating the waters ahead."
— Maria Malavenda, Founder, EVVEMI
"Changing Tides is exactly what every female founder - and every investor - needs. It's a rallying cry for all of us who support female founders. A peek into what the collective experience is, and what is needed to lift up and propel these founders and create better, more diverse offerings in this world."
— Ari Horie, Founder, Women's Startup Lab
---
IN THE NEWS
Simulation: Maximizing Business Success with Jennifer LeBlanc
Fireside Strategic: Changing the Tides with Jennifer LeBlanc
---
Podcasts
Founder's FAQ Podcast - with Jennifer LeBlanc
Smart Brand Marketing Podcast: "Why Some Companies Fail the Launch and Others Don't"
Changing the Stats on Company Failures
Did you know that 35-80% of launches fail? Learn how to ensure a successful launch with Launching for Revenue, a roadmap of case studies, examples, checklists, and self-assessment tools. Launching for Revenue is structured around the ThinkResults Launch Readiness Assessment, an assessment based on the ten critical elements we have identified and isolated that can make — or break — your launch.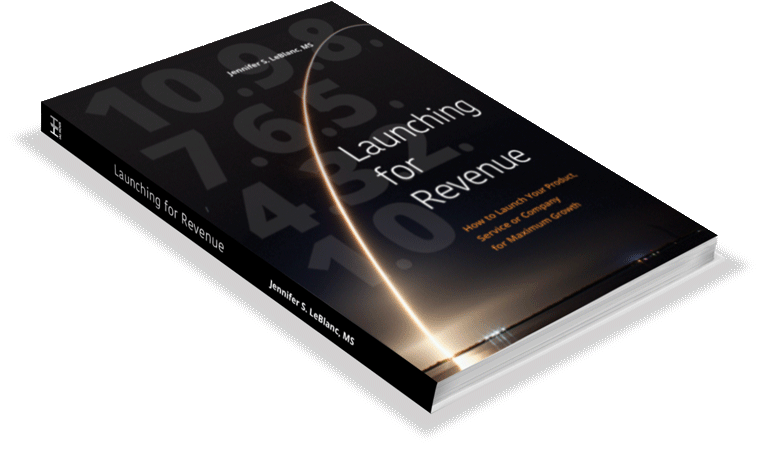 "Launching for Revenue is a clear and simple guide to the perplexing and chaotic period that is launch time. Do not go into those new and uncharted waters without this guide by your side." — Anne Janzer, Author, Subscription Marketing
"Jennifer has cracked the code on removing risk from the launch process. She's figured out what every company, product or service needs in order to be successful as they prepare to go to market. If you are the CEO of a company, or an investor in one, I highly recommend you read this book."
— Ege Ertem, General Partner, Zorlu Ventures US
About the Author
Jennifer S. LeBlanc, founder and CEO of ThinkResults Marketing, works with CEOs and CMOs to drive results. Her client work focuses on building go-to-market and launch strategies for high-growth companies of all sizes including Microsoft Ventures/Accelerator, SAP, Intel, and dozens of startups. Her proprietary methodologies have driven well over $1.5B in new funding and revenue to clients, and 10 to 100x returns for the startups she's worked with over the years.
Jennifer has received the Silicon Valley Women of Influence Award, and ThinkResults was ranked as 2017's 10th Private Fastest Growing Company in Silicon Valley by the Silicon Valley Business Journal. She was an advisor to President Obama, Congress and the SBA via the National Women's Business Council.
A high-energy speaker and workshop facilitator who inspires and galvanizes her audiences into action, Jennifer is the author of two books, Launching for Revenue: How to Launch Your Product, Service or Company for Maximum Growth and Changing Tides: Powerful Strategies for Female Founders.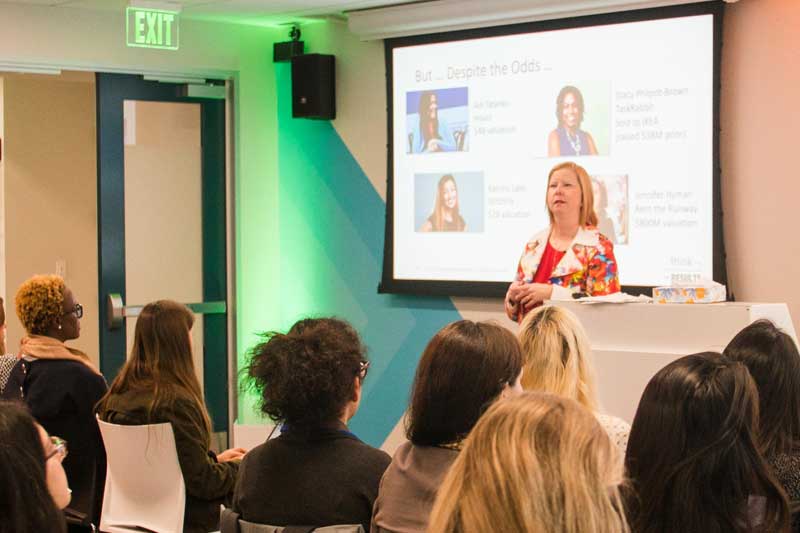 To discuss speaking engagements, workshop facilitation and consulting projects:

Contact Jenn
SUBSCRIBE TO NEWS AND UPDATES