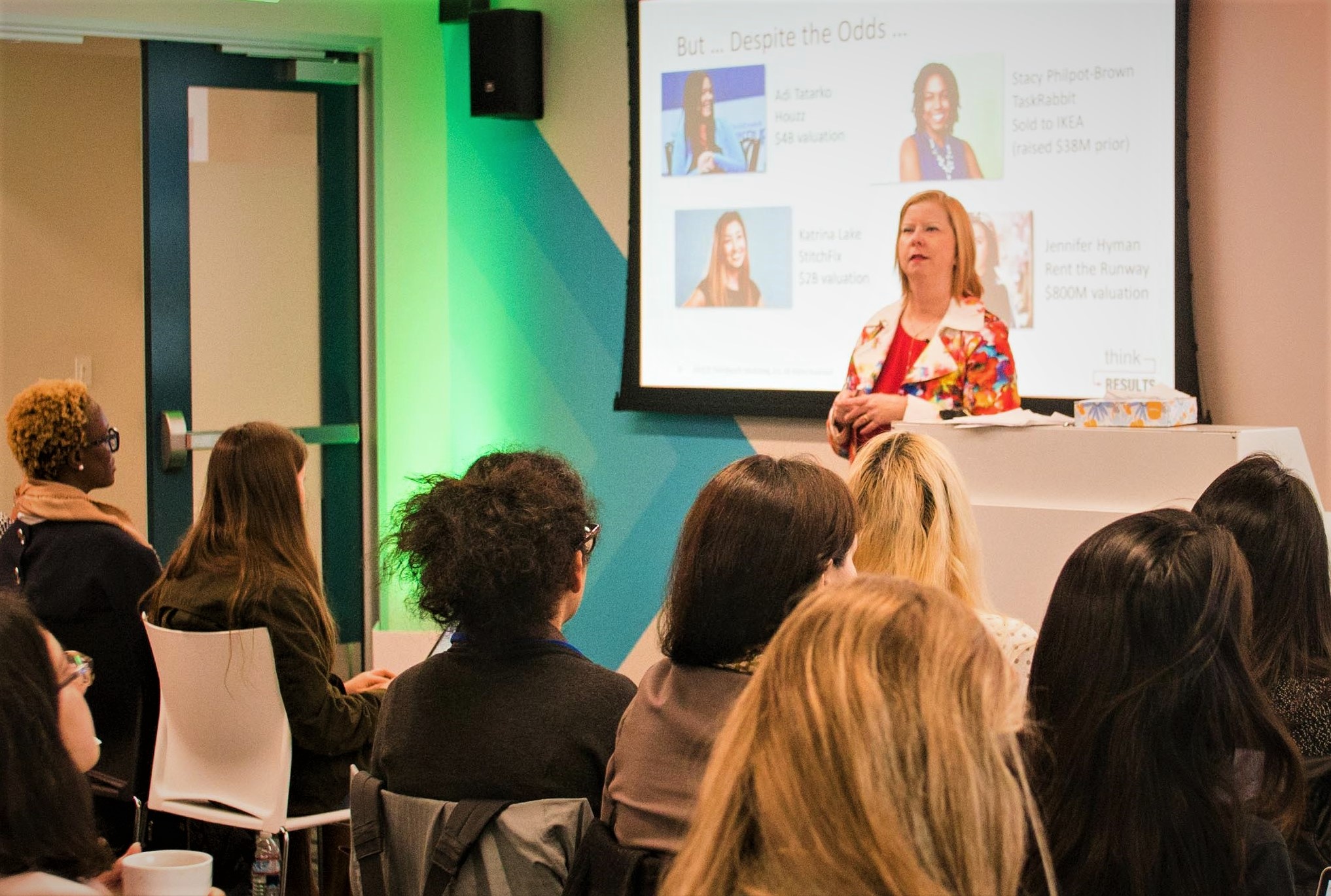 Upcoming Speaking Engagements
June 9 – 11, 2019 (, CA): Coaching circle Changing Tides: Powerful Strategies for Female Founders @ 25th Annual Women in Technology Summit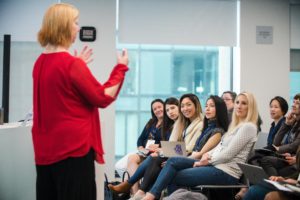 Available Speech and Workshop Topics
If you are looking for an engaging and inspiring speaker for your next event, please contact us to reserve a spot on Jennifer's speaking calendar.
Jenn offers event planners a variety of topics, including:
Top 5 Ways to Ruin Your Launch: Tips from the ThinkResults Launch Best Practices Survey

Strategic Branding: How to Get It Right from the Beginning

The 4 Hallmarks of Great Messaging and Positioning

Social Media Simplified: Developing an Effective Social Media Strategy

Getting Smart about Marketing Metrics

How to Be An Entrepreneur: Inside or Outside a Company

Dancing with Fear: How to Turn Fear into a Friend
If you don't see the topic you're interested in, contact us and we will work with you to create a customized presentation to match your audience's needs. We look forward to serving you!
Past Speaking Engagements
November 14, 2018 (Santa Clara, CA): Launching for Revenue talk

 

@ TUSIAD Silicon Valley Network (private event)
November 6, 2018 (Menlo Park, CA): 

Finding Funding as Female Founder 
talk
 @ Women Like Us (WLU) Network, Watermark (registration required)
Coaching Circle "Making It Easy: Managing Change in Your Organization"

Launching for Revenue book signing @ the Taste of Technology reception

Panel moderator: "Venture Capital: How to Turn the Numbers Around for Female Founders and Funders"

Panel moderator: "

Insights for Intrepreneurs and Entrepreneurs"
May 29, 2018 (San Francisco, CA): "Launching for Revenue: How to Launch Your Product, Service or Company for Maximum Growth" and book signing @ Google Female Founders Group
May 10, 2018 (San Francisco, CA): Pitch Coach @ Pitch Me Perfect
May 4, 2018 (Boston, MA): "How to Drive Triple-Digit Increases in Social Media Reach and Engagement" @ Content Marketing Conference 2018
March 15, 2018 (San Francisco, CA): Keynote Speaker: "Changing Tides: Powerful Strategies for Female Founders" @ Google Developers Launchpad Female Founders Summit
January, 2018 (Palo Alto, CA): Podcast "Launching for Revenue: How to Launch Your Product, Service or Company for Maximum Growth" @ Marketing Thought Leadership hosted by Linda Popky
Speaking Engagements and Workshops (2017 and earlier)
Jennifer LeBlanc has led and participated in numerous speaking engagements, mentoring and pitch events, webinars and workshops. Topics include Brand DNA workshops, marketing metrics, startup coaching, venture capital, building rapport with clients and prospects, empowering women in business, working smarter, and top productivity tools for consultants.
Notable events include:
10 Critical Elements of a Successful Launch @ T-Jump (startup incubator)

Social Media Simplified: Developing an Effective Social Media Strategy, UC Berkeley Extension

"Manifesting Business Breakthroughs: How to Dance with Fear" @ Palo Alto Lean In Circle

Multiple speaking engagements and mentoring events, Women In Consulting

Marketing Metrics Workshop, American Marketing Association, Silicon Valley chapter